I saw WSW on a few other blogs and decided it would be perfect for me since I have the problem of yearning for things we either don't have room for, can't afford or things that we have no use for whatsoever (for example: complete outdoor furniture sets...not too useful when living in a 1 bedroom condo).
Other than drooling over things I want but, for the aforementioned reasons, don't have I will also be sharing any recent purchases that I feel are blog-worthy. So lets go shopping!!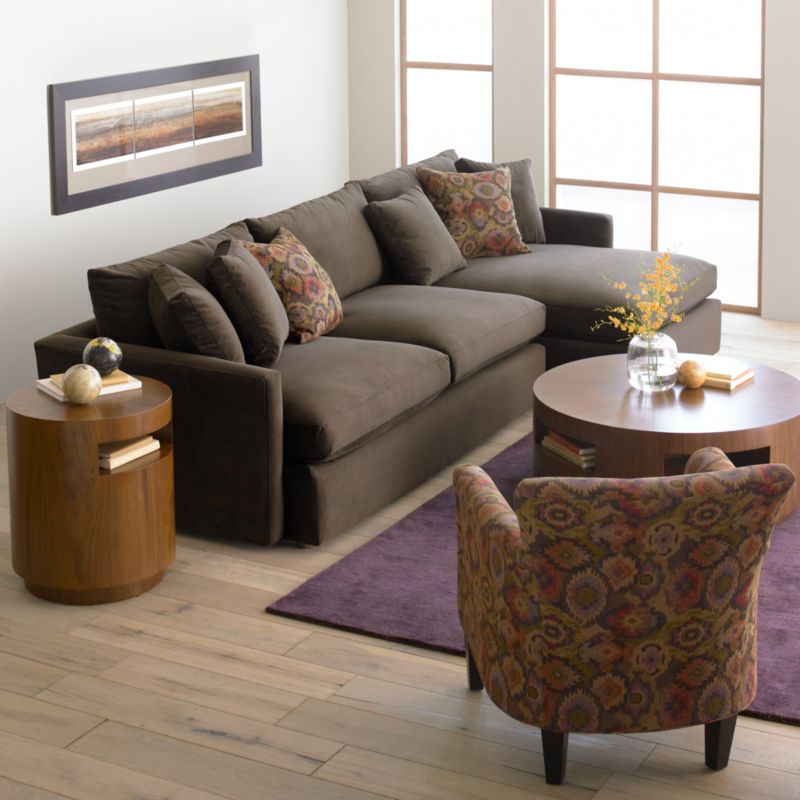 Oh super deep, comfy cozy lounge sectional (in pewter to be exact) how I love you so! While
torturing myself
browsing in Crate and Barrel one day I decided to sit on this delicious looking couch. I had no idea that this simple act would start an unhealthy obsession with a piece of furniture. I dream of the day when we have a house and can afford this $2000+ sofa!
(....and maybe..sometimes, when I haphazardly find myself in a Crate & Barrel, in the area where they
happen to keep the sectionals and this one happens to be on display...I may roll around on it with no concern for who is watching.)
I first learned about Clinques 'Even Better Clinical Dark Spot Corrector' while reading a parenting magazine. I usually scan a review if it looks like something I've been thinking about using but always take them with a grain of salt because my oh-so-skeptical husband has convinced me that magazines are compensated for positive reviews and that they are bullshit. Well, what can I say, I am a sucker for "Mom Tested" stuff! So when I read comments from moms who tried and loved this product I decided I would treat myself when I had the extra ::cringe:: $50.
I, like many other moms, developed a few dark spots on my face (thanks pregnancy!) and this, supposedly, helps lighten them--as well as even out complexion and some other magical stuff. Ive been using it for about 2 weeks now and I definitely notice my skin being

SUPER

soft (I actually caught myself caressing my cheek one morning). Very little evening out has happened

(it claims it takes 4wks..and it is recommended that you use it with a
3-Step Skin Care System but screw that because I just paid $50 for 1oz of stuff that looks like baby making "formula"!
)

but I am pretty confident that by the end of the 1oz bottle I will look like Heidi Klum.
If you have any recommendations for awesome products feel free to leave them in the comments!
Ramblings From CaliLand was not compensated or prompted to write any of the above reviews.